Politics
"Very vital threat" Russia will invade Ukraine, says Dominic Raab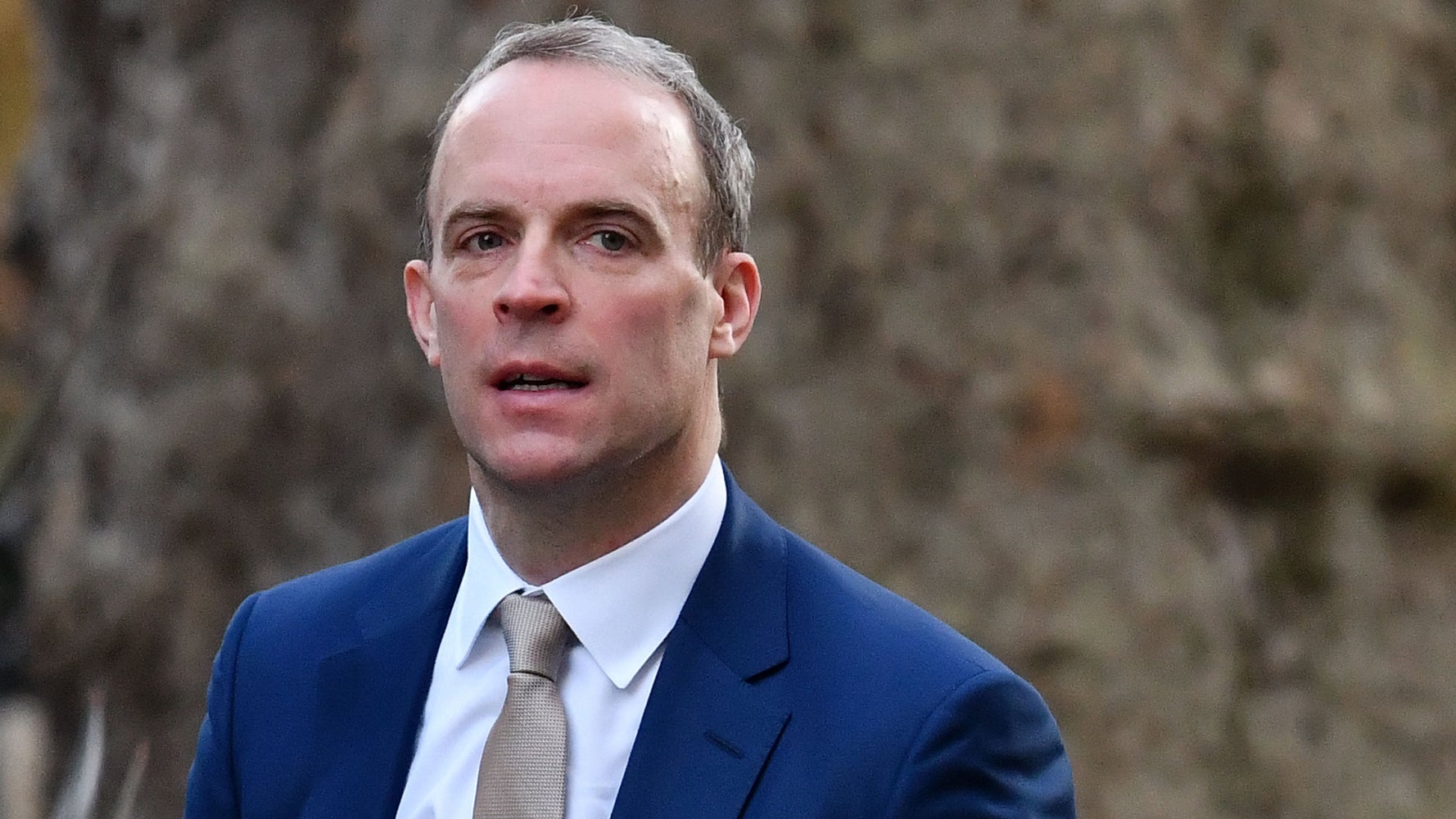 There is a "very significant" risk that Russia will invade Ukraine, Deputy Prime Minister Dominic Raab has warned.
Raab, the former foreign secretary, said Britain would stand "shoulder to shoulder" with Ukraine in the event of a Russian invasion, but said it was "extremely unlikely" Britain would send troops to help with a fight.
Raab said Britain would instead impose economic and financial sanctions on Moscow as punishment.
"We're going to support them to defend themselves," Raab told Sky News' Trevor Phillips on Sunday.
"But we also stand shoulder to shoulder with the international community and NATO allies in the West and say that there will be very serious consequences if Russia takes this step to try to invade and also install a puppet regime."
Raab, who is also justice minister, said it was "very clear that there is not only a concerted military build-up on the border, but also a threat to democracy, to the integrity of Ukraine."
Asked if Britain would send troops to help in the event of an invasion, Raab said: "It is extremely unlikely that we would do that, but we can say that we are already ready and engaged in training programs to help the Ukrainians." to support self-defense is absolutely correct."
Tensions between Russia and Ukraine have run high since Moscow annexed Ukraine's Crimea peninsula in 2014.
There are currently 100,000 Russian soldiers on the border with Ukraine, a former Soviet state. Moscow claims it has no invasion intentions and that they are only there for military training purposes – but Ukraine fears an invasion.
Russia is locked in talks with the US to ease tensions, but so far they have failed to reach an agreement.
Vladimir Putin's list of demands – including a guarantee that Ukraine will never join NATO, that NATO end its security alliance with Ukraine and reduce the number of NATO troops in Eastern Europe – has been dismissed by the West as unreasonable.
Asked by the BBC on Sunday morning if he believed Russia would invade, Raab said: "I think there is a very significant risk."
He added: "The world needs to keep this in mind and make it very clear to President Putin that they would not do this for free, that there would be a price."
In a statement on Saturday, Britain's Foreign Office said it had "information" that suggested the Kremlin "intends to deploy a pro-Russian leader in Kiev while it considers invading and occupying Ukraine." , citing former Ukrainian MP Yevhen Murayev as a potential candidate.
According to Reuters, Russia's foreign ministry dismissed the claims as "disinformation" and accused Britain and NATO of "escalating tensions" over Ukraine.
Asked by Sky what Britain would do if its fears of a puppet regime in Ukraine materialized, Raab said: "We wouldn't telegraph all the action we would take, but it's important that this very clear message not only comes from Britain, but from all NATO and other interested countries around the world that want to uphold the rule of law, that there will be very serious economic consequences."
Vadym Prystaiko, Ukraine's ambassador to Britain, said he believes Britain's accusation that Putin plans to install a pro-Moscow leader as head of government in Ukraine.
He told Sky News: "I think so. It's not the first time they've attempted this historically and recently."
When asked if he and the Ukrainian government really feared an invasion by Putin, Prystaiko pointed out that there had been a Russian presence for almost eight years.
He said the question was whether you were going to be a "big invasion" or "smaller things just to tease us and the rest of the world to show his." [Putin's] Strength".