Politics
Vaccination Minister socialises over the alleged Christmas get together of No. 10 and individuals are upset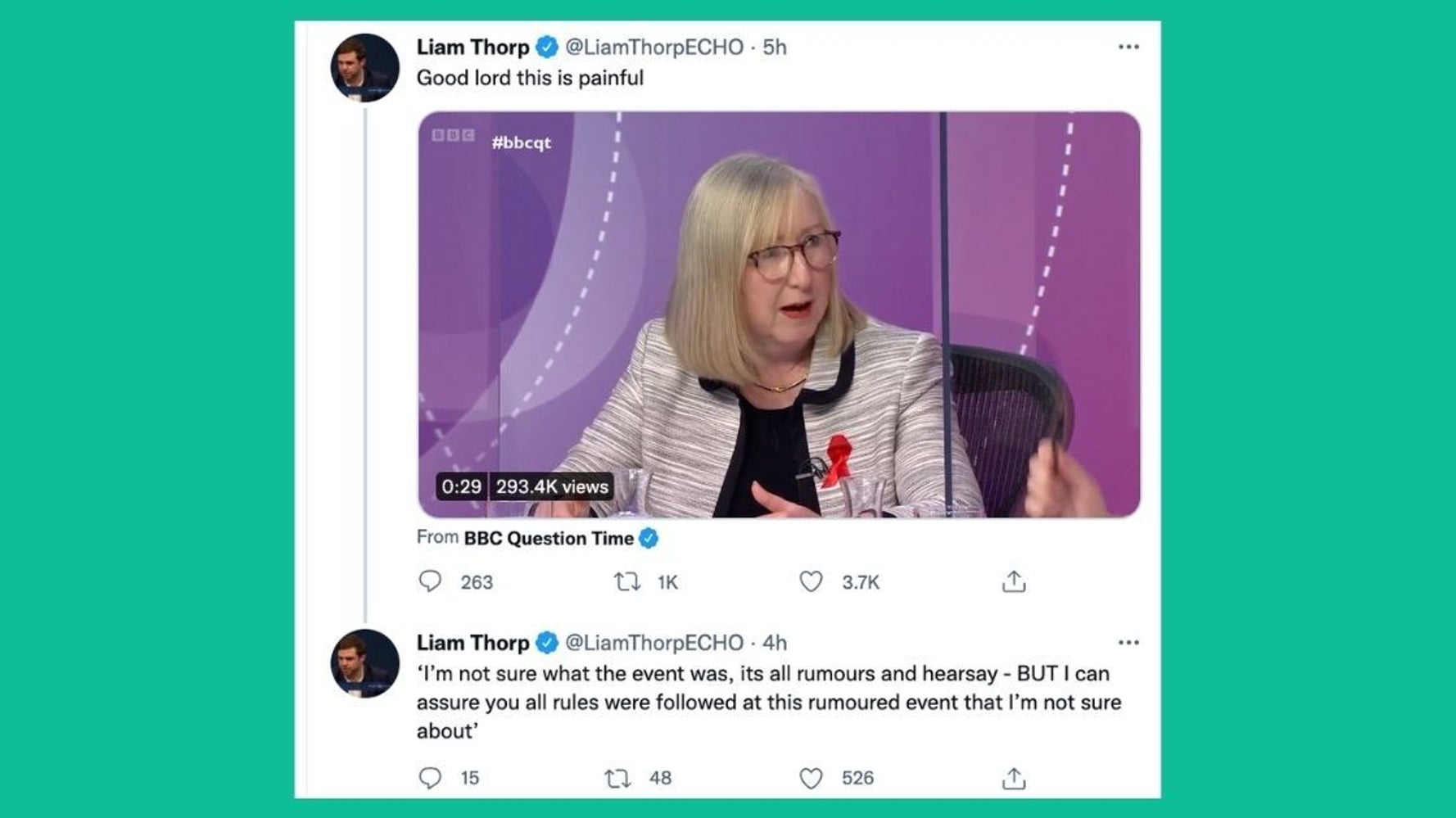 Vaccines Minister Maggie Throup tried to stick to the party line during BBC Question Time when she dodged questions about the alleged Christmas party.
The Mirror released the story that on December 18 last year there was a gathering of about 40 or 50 people at # 10 while the rest of London was under level 3 Covid restrictions – meaning people were outside of theirs Households were unable to make contacts indoors.
Ministers have tried to counter the test by claiming all Covid rules were being followed at the time – but that doesn't quite answer questions about whether the party actually took place.
Throup was in the spotlight on Thursday when a member of Question Time asked for clarification on whether the party actually took place.
Repeating the party line, she said, "I have been assured that all instructions have been followed carefully."
The show host Fiona Bruce then turned to the audience and asked, "Does that answer your question?"
When the crowd answered with a resounding "No", Bruce Throup asked, "Do you want to try again?"
"My answer will not change because the guidelines have been followed, as the Prime Minister clearly said," said Throup.
While Labour's shadow minister Thagnam Debbonaire put his head in his hands, the audience groaned.
Bruce stepped in and said, "So there was clearly no Christmas party."
The rules back then said people weren't allowed to have parties with anyone outside their social bubble.
Throup replied, "Whatever the event, the instructions were followed."
"So there was an event," said Bruce.
Throup then tried to close the topic by saying, "It was just rumors and hearsay," but judging by Twitter's reaction, the topic is far from closed.
Maybe she's just never been to a party and wasn't sure which one it was?
– Tom Dunn (@ tomdunn26) December 3, 2021
We will, they talked each other in a corner. If the guidance was followed, there was an event – when others couldn't meet at work, at home, or elsewhere. pic.twitter.com/3jlGW8fK6j
– Chris (@ chrispm87) December 3, 2021