Politics
The chums' forged copes with stealing units and breaking character in an emotional interview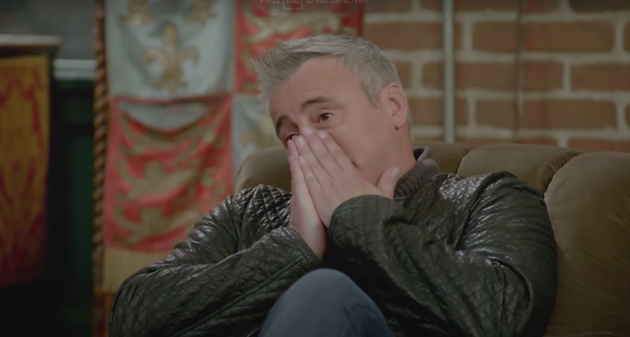 In addition to hosting portions of the recent meetup, James Corden also spent some time with the cast on set filming scenes for his US talk show.
On Wednesday night, the results finally aired on the Late, Late Show, with James chatting with the stars about what it felt like to be back on the set of Friends after nearly 20 years.
In the 10-minute sequence – which included an abbreviated version of Carpool Karaoke – James interviewed the six main characters about what was really going on behind the scenes while he was at Central Perk.
James began by asking which of the six "broke characters and laughed the most while filming," with the group unanimously voting for Lisa Kudrow.
CBSThe cast of Friends with James Corden
"I'm the worst," she admitted. "I have no training and no discipline."
"But she also has the best smile of all time," emphasized David Schwimmer.
She wasn't the only one to break down on set, however, and Matt LeBlanc replied, "I think this must be a throw between Lisa and Jennifer." [Aniston]. "
In response to an incredulous Jen, Matt continued, "Whenever you see friends, when Rachel [covers her mouth] A lot, that's Jennifer hiding her laughter. "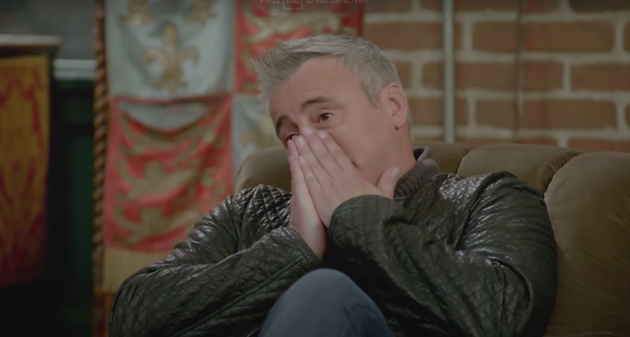 CBSMatt LeBlanc shares his impression of Jennifer Aniston
After agreeing that David Schwimmer is the best dancer and that Matt LeBlanc "will always see an old episode of Friends" whenever he runs into one on TV, Jen realized that he is "the friend who has the most wardrobe off." Set has stolen ".
"I'm still wearing it!" she admitted. "I would go to Monica's shelf … and take all of the clothes."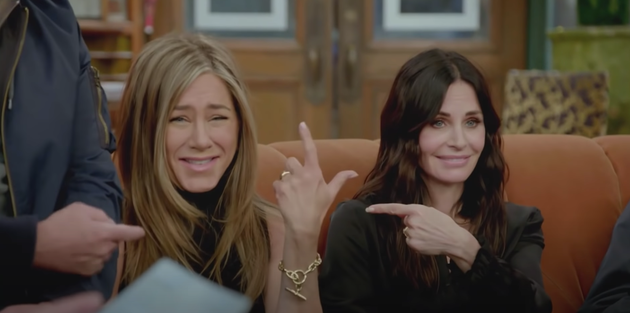 CBSJennifer Aniston and Courteney Cox
At the end of the game a tearful James said to the cast: "Thank you very much for allowing me to come and be a part of this incredibly moving cause for all of you. I will never forget to be in this room and be with you, that was absolutely brilliant. "
The Friends reunion special debuted last month after a string of setbacks due to the pandemic.
During the special, the cast is on remembered some of her favorite memories of making friends, and were made by former co-stars including James Michael Tyler, Maggie Wheeler, Christina Pickles and Elliot Gould.
There were also appearances by A-list friends fans including Lady Gaga, Justin Bieber, David Beckham, BTS and Malala Yousafzai.
Friends: The Reunion can still be streamed NOW.
HuffPost may receive a percentage of purchases made through links on this page. Subject to price and availability changes.