Politics
Labor MP says she has nightmares after reliving the trauma of sexual abuse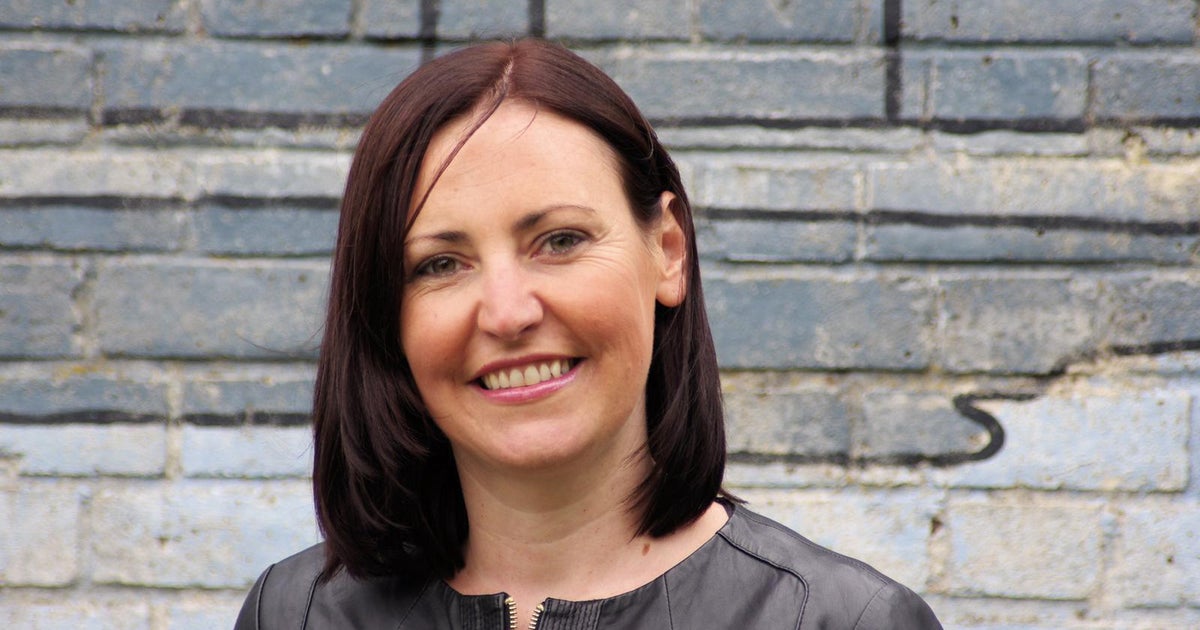 A Labor shadow minister spoke about suffering renewed nightmares after recalling her experiences of sexual abuse as a child.
Vicky Foxcroft, Labor shadow minister for disabled people and MP for Lewisham Deptford, told HuffPost UK that the recent murder of her mother's abusive ex-partner led her to speak out about the abuse she suffered in her childhood .
"It's a bit weird when you share things about yourself and your family, so of course I had a little chat with them first," she said.
"I spoke to my mom and sister a while ago – especially after my mom's ex-partner was murdered – and I had to get 100 percent permission. They were very interested in me doing it.
"And because there is this new slot that talks to MPs about their lives, it seemed like the place to be.
"I'm glad it's finished now."
On Monday, Foxcroft gave GB News' Gloria De Piero a moving interview in which she spoke about the sexual abuse she and her sister had suffered at the time from their mother's abusive partner.
Foxcroft told the broadcaster that her family was forced to move home regularly to avoid the abuse and that she was separated from her sister when she was moved to safe homes – which made her sister feel like she was that Foxcroft "left" her.
"It was awful," she said.
In an interview with HuffPost UK, Foxcroft said that during this time of her life she suffered from nightmares – nightmares that she said had resurfaced since the interview.
"I think when you're younger, when you're not yet an adult, it's a tough time – the fear when your mother comes back to him and you go to a care facility and get separated from your sister," she said. "I think that was probably the most difficult time for me.
"I used to have a lot of nightmares – and recently I've had a few more nightmares. Hopefully it will happen very soon – hopefully it will be fleeting because I had everything in my head. "
Foxcroft said one of the main reasons to talk about her experience was to "change things and change things."
She said her experience of being moved as a child is repeated across the country to this day.
"Part of the reason to talk about things is to try to change things, and the government needs to invest a lot more in sanctuaries from domestic violence," she said.
"I know from my own casework that when we're trying to get people into one place, we just call lots of different places until we find something.
"Sometimes people from other parts of the country come to us and try to get away from the stuff and the systems and common approach are not good enough and sometimes we see people returning to perpetrators.
"It is precisely for this reason that we have to ensure that they have shelter and security for their children."
"The simple answer is when you don't have a government investing here – and far too often we hear the right warm words, but not really the money and support it takes to do it."
In July, the government published its strategy on violence against women and girls, which included proposals such as a 5 million fund.
But Labor has published its own Green Paper with proposals including misogyny a hate crime, tightening penalties for rapists and stalkers, and making street sexual harassment a crime.
Recalling the life-long impact domestic violence had on her, Foxcroft told GB News that she felt "pretty angry" and wondered, "Why is this happening in my life?
"Why do I get a pair of school shoes on my eight year birthday and not a can of hair gel that I really want?
"But when you get older, you find that your mother couldn't afford it. And actually she prioritized the things that were important to you. "
During the interview, Foxcroft also revealed how she miscarried at the age of 16, which she described as "possibly one of the hardest things of my life".
She described how she lost her little girl, whom she named Veronica, to a complicated birth that caused severe brain damage. Before that, she spoke about the experiences in Parliament.
"Some of the complications with labor concerned the hospital's confidence in the machines they had, and that resulted in a string around her neck – which unfortunately meant that she was severely brain damaged and couldn't come back." Stuff, "she said.
"It was probably one of the hardest things in my life."