Politics
Jeremy Kyle says he felt "the scapegoat" after the demise of a visitor on the ITV present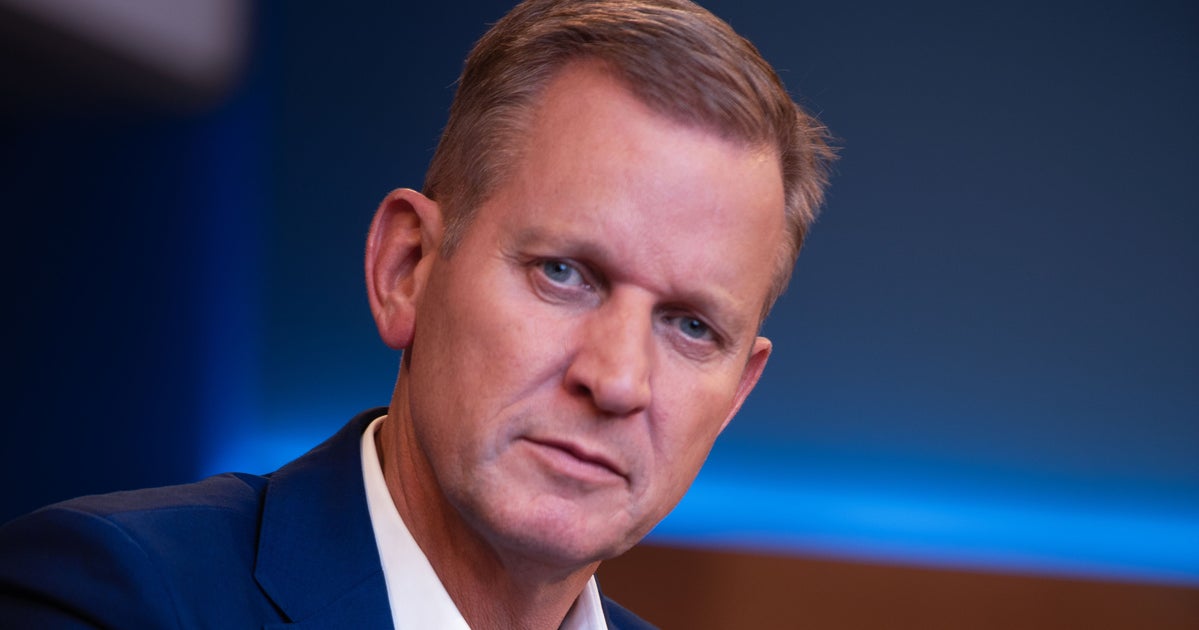 Jeremy Kyle has spoken out for the first time since his ITV daytime show was canceled after a participant died, admitting he felt like a "scapegoat".
The Jeremy Kyle Show ended in 2019 after a 14-year run following the alleged suicide of show guest Steve Dymond after failing a polygraph test on the now-suspended show.
In a recent interview with The Sun, Jeremy says he couldn't bring himself to "leave the house" or "even open the curtains" after the show was canceled.
ITVITV / ShutterstockJeremy Kyle
"I used to think 'under control' when some celebrities talked about these kinds of issues," he said.
"I'm not asking for your sympathy, but in all honesty, yes, it was a very difficult time.
"At first I was devastated and then totally demotivated. Every ounce of energy seemed to be gone and I just couldn't bring myself to leave the house or open the curtains.
"I ended up going to the doctor because I felt bad – and I've never done that in my life. But that's the only way I could assert myself.
"Critics will say I tried my own medicine, but I'd been through a lot by then – and I think it caught up with me all at once."
Jeremy added that a number of setbacks had contributed to his mental health deteriorating.
He recalled, "I lost the show in America after two years, I got cancer, had a pretty public divorce, my mother died and then I lost my job in the UK – all while I was still trying to get one good father to be home.
"So I took the doctor's help, she was brilliant – she diagnosed me with an anxiety disorder and I'm not ashamed or ashamed to say I accepted the treatment offered."
At the preliminary hearing on Mr Dymond's death last November, coroner Jason Pegg said he had made Jeremy an "interested person" to investigate and said the moderator was "someone who may or may cause Stephen Dymond's death." contributed ". .
The investigation continues and the lengthy process still prevents Jeremy from talking about it at length.
"When the time is right and it's appropriate, I'll have my say," said Jeremy.
He added, "I don't want to sound like 'woe is me' and like I said, it was a terrible tragedy – devastating to Steve Dymond's friends and family of course, and to the many people who worked on the show.
"But it hit me hard. And it was terrible to feel like a scapegoat and without giving my opinion on the allegations that were often made against me alone.
"I felt chased and blamed for everything that ever happened around this show. But I was just the face of it. "
The Jeremy Kyle Show was an integral part of ITV's daytime programming and has been broadcast every weekday since 2005.
It was a huge ratings hit for the channel, drawing around a million viewers per episode, making it the channel's top-rated daily show.
However, it underwent major scrutiny during its airtime, with a judge calling it "human bear bait" in 2007 after a guest hit another in the head.
Help and support:
understanding, Monday to Friday, 9 a.m. to 6 p.m. 0300 123 3393.
Samaritan offers a listening service that is open around the clock 116 123 (UK and ROI – this number is FREE to call and will not appear on your phone bill).
QUIET (the campaign against living in misery) offer a hotline that is open 365 days a year from 5:00 p.m. to 12:00 p.m. 0800 58 58 58, and a web chat service.
The mixture is a free support service for anyone under 25. Call 0808 808 4994 or email help@themix.org.uk
Rethink mental illness offers practical help with his advice hotline on 0808 801 0525 (Monday to Friday 10 a.m. to 4 p.m.). Visit rethink.org for more information.