Politics
How we love – and all of the issues we do unsuitable about it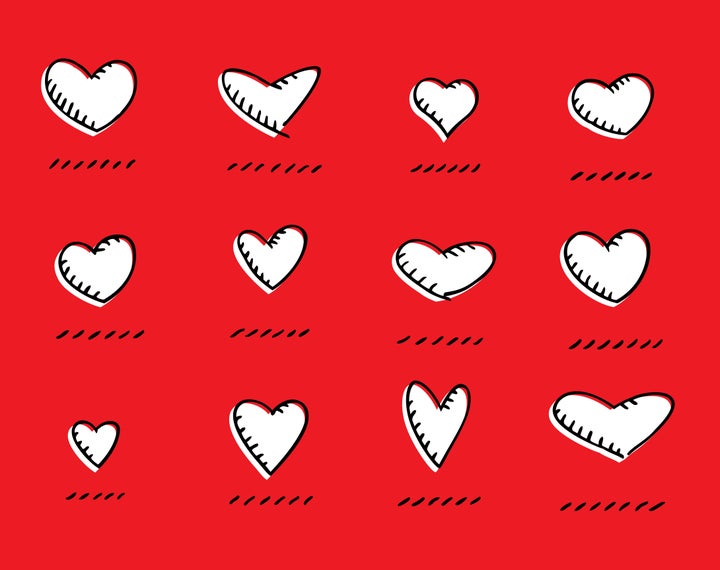 "Ten years ago I thought that love was about knowing every corner of another person and not wanting to be with someone else," says Natasha Lunn as we – finally – discuss love over the phone for an hour .
"Well, I think it's a decision that you make every day with yourself and with another person. It's a frequency that you can tune in or ignore. And not just between two people. Love requires that you love many people and allow them to see you in different ways. "
Lunn has been researching love for four years and launched her popular newsletter – Conversations on Love – in 2017. Twice a month she interviewed an expert who had something valuable to say about relationships to uncover truths about love in all its forms.
Now she has written a book of the same name.
Natasha Lunn
Natasha Lunn and her debut book Conversations on Love
I've followed Lunn's newsletter from then and, after a painful breakup, went through several of their interviews on the subway to work. I texted her on Twitter in 2018 to say how much those words had helped. And since my own understanding of love evolved, I've been fascinated by the nuances of love that experts shared with her – romantic love, yes, but also our love for family, friends and children.
"I've always been obsessed with what I thought was love," says Lunn, whose book combines the interviews with a lot of honesty about her own loves and losses. "But what I was obsessed with was longing. I guess we are obsessed with what we lack – I couldn't find a way to make relationships work. I usually put a lot of energy into things – work, friendships – and I found those things easy, but relationships difficult. It would never go right for me. "
Lunn realized that it was indeed her infatuation that kept her in love. Later, in her thirties, she began to understand that she had completely misunderstood love. "Love was an even bigger mystery than I once thought," she says. "I thought romantic relationships were love, but when I was in a relationship and tried to have a baby after a miscarriage, I got deeper into the mystery. I got those longing again and suddenly I was obsessed with getting pregnant. I wanted to understand where this longing comes from. "
Lunn felt the way she used to be in relationships was a private shame. For a long time she was embarrassed how she would change shape and lose herself. "But I have spoken to other people, including bright, successful women, who say, 'I did exactly the same thing,' and I realized it was a deeply unoriginal problem."
Perhaps the problem is that many of us, from a young age, believe that love is about knowing everything about someone. About not being able to live without it. In relationships, Lunn would be "afraid of change and the unknown."
Now, she says, she understands that being in love means tolerating the secret – and that secret actually makes it even more beautiful.
However, learning to love has been a long and ongoing process. She first learned from books, she says, recalling a quote from Bell Hooks: "The lack of education about love means that much of it comes from books. The role of books to educate us. "
But while books filled a void, the heartache was still necessary. "You can't protect yourself from that," she says. "You have to learn through heartbreak – my problem was that I didn't leave some of these patterns and habits that are natural as a teenager there, but have carried them over into adulthood." Young people should be infatuated, she says – the imagination enjoy and feel the temptation – but be able to differentiate between reality and fantasy.
"Love was a bigger secret than I once thought."
Lunn wanted to balance a message that romantic love shouldn't be the finish line while also giving people space to say, "I want a relationship".
She had read many books about the need to be happy and find contentment on your own rather than chasing after love. "I felt like a failure," she says. "I was wondering what was wrong with me. But I don't think there's anything wrong with that. Some people don't want a romantic relationship. And others, if you want romance, should be able to pronounce that. I wish I was less embarrassed to try it out. "
Your book guides you through chapters and interviews about finding and maintaining love, but also about surviving loss. How do you think we are with the mystery?
"Our natural state is lazy, moody, and busy," says Lunn. "We have to find rituals and tricks to keep coming back to the essentials. In love we need these memories. We have to use them. We can't think automatically every day: 'I love you!' We need some kind of reminder to stumble out of our frustrated stress. "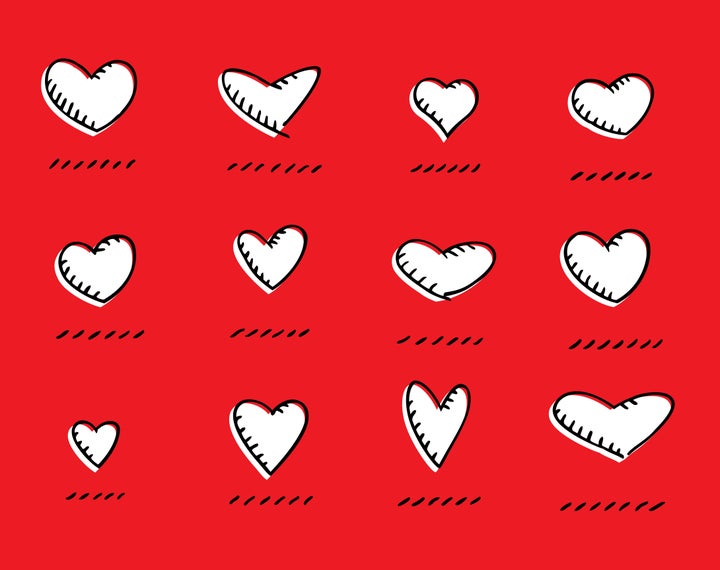 JakeOlimb via Getty Images
Perhaps one of the most welcoming aspects of the book is how it treats love in all its forms – with our family, friends, romantic partners, children. For Lunn, that included love for a child who never existed. "At first I felt like I couldn't even write about it," she says of her miscarriage. "Can I count it as love? How could you love something that you never had in your hand? "
It took her a while to give yourself permission to love in that sense, she says. "All forms of love are so different, but we need them all. Even now that I have my daughter, people say, "Motherhood is the most amazing love." And I think it's a huge change within yourself and beyond your control. I felt like an animal the first time I loved her, it wasn't an active shared love – like a romantic love. It is a beautiful love that is dedicated to another person. "
Lunn wanted show that these other forms of love are no less important. "It was my mistake to think I'll only be happy when I have that," she says. "I would be devastated if I couldn't have a baby. But I wanted to show that it wasn't all or nothing. There have been other forms of love in my life, by any decision of choice or circumstance – and one has to look around. Of course I doI don't want to underestimate how difficult it is for women trying to get pregnant. "
The mistakes we make in love, Lunn says, are inevitable – but we can learn from them. What are the most common? "Trying to talk someone out of their feelings," she says, "and trying to compete in relationships – that's the death of love". In friendships, she says, we should be honest with envy and not be afraid to say difficult things. And with our families, we should remember that love is not inevitable and that we must be just as active in these relationships as we are in our friendships and romantic relationships. As she puts it, "We should be curious to continue to know the people we love as we change."
Conversations on Love will be released by Viking on July 15th.