Politics
How for much longer can Boris Johnson's "Not Me, Govt" trick work?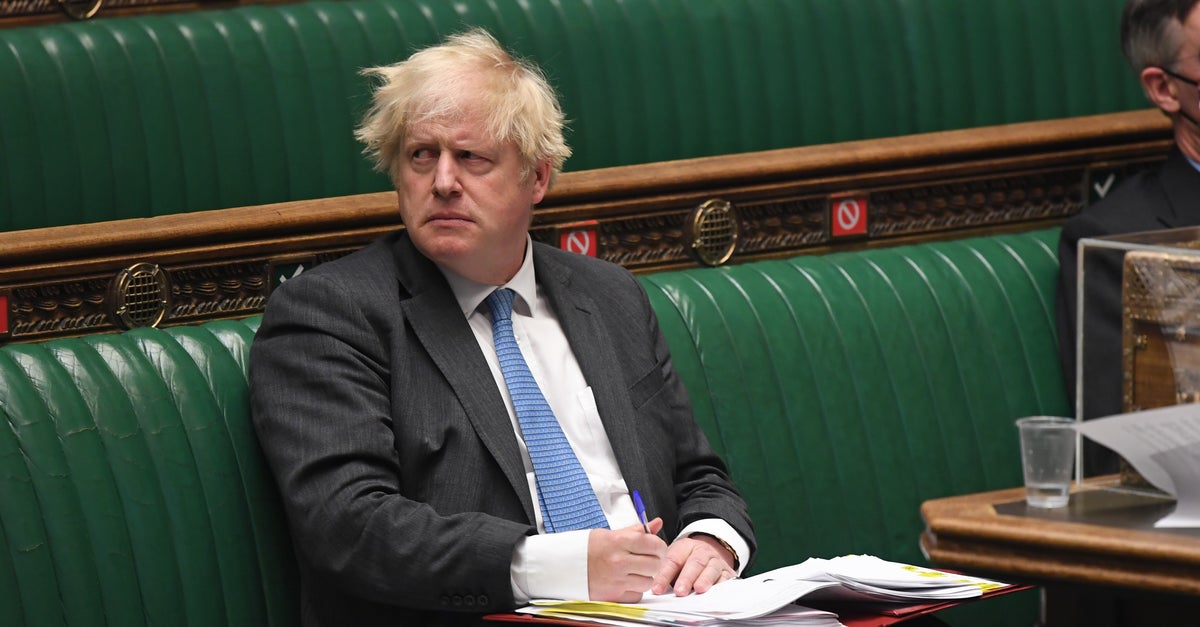 British Parliament PABritish Parliament / Jessica Taylor / PA Wire
Like a striker lacking confidence due to a low goal slump (Harry Kane occurs to me), Keir Starmer desperately needed a PMQ win. And thanks to Boris Johnson's unique combination of complacency and deafness, he got one.
The Labor leader came last week for failing to pick up on a late Dominic Cummings rant about Matt Hancock (I still think it was smarter to focus on the Prime Minister's border policy and Delta variant tip). But this week it seemed like he was taking to heart Substack Svengali's latest advice, "Kick Tories up and down the street on violent crimes."
I happened to be told that Starmer was unaware of that particular Cummings line and in fact this week's focus on criminal justice was part of his new strategy of picking a few subjects and ramming them home. Repeatedly asking Johnson, with increasing cold anger, why 98.4% of reported rapes did not result in criminal charges, made the Prime Minister stumble and mumble.
Johnson's attempt to accuse Labor of being soft on the conviction looked as lame as it was obvious, with Starmer ridiculing the idea that the conviction was even relevant when so few rapists ended up on trial.
The Prime Minister was the one who sounded like a contentious lawyer when he cited in his defense "significant evidence problems, particularly with data recovery from cell phones". "There isn't a good enough connection in the entire criminal justice system," he admitted before claiming he was "addressing" the problem.
This was the classic Johnson distancing himself from previous Tory cuts like this was the second year rather than the eleventh year of Conservative rule. The tactic of a mixture of "not me, boss" and "not my government" has always proven itself when the austerity measures are raised against him. What the Prime Minister calls "the blessed sponge of amnesia" has certainly proven its worth in the parliamentary elections.
Often it feels like a Blairite trick updated for the 2020s, a kind of "New Tories, New Britain". One Labor MP tells me that he recently attended a social event with some very confident Tory ministers, "and when you hear them, you'd think it was like us in 1998, at the height of our power, not 11 Years later ".
But for once, this was a social distancing too far. Johnson tried to cite a recent surge in the Crown Prosecution Service's staff, but, given the decade of failure, it felt redundant. Starmer reacted mercilessly, pointing out that years of cuts to the CPS, 25% cuts to the Justice Department and the closing of half of the courts combined have dwarfed a modest increase in the recent budget.
However, Starmer's best line was when he said, "I spent five years as the director of the prosecution and prosecuted thousands of rape cases." That's a line his allies want to say over and over, replacing "rape cases" with "terrorist cases", "violent crime" and more.
Some around him were frustrated with the lack of emphasis on his safety features, especially in contrast to Johnson's own decadent life policy. In the months ahead, the public may find out a lot more about the ex-DPP's record (although he cannot give all the details of the terrorist plots he foiled).
Starmer was also smart enough to present evidence to the Home Office minutes before the PMQs when Victims Commissioner Vera Baird said the government's current plans to improve rape conviction rates are "not overwhelming." It was Baird's previous quote – "what we are actually witnessing is the decriminalization of rape" – that Labor used earlier this year with a Cummings-like brutality.
When Johnson used his prepared line, "She jabber, we jab," he made further charges that he opposed the lived experience of women across the country. And when he finally apologized for "the trauma" suffered by rape victims in the criminal justice system, it felt superficial and pulled out of him. Imagine if he opened with a sincere apology instead.
Road safety, national security and job security are key issues that Labor believes to be able to demonstrate that the party has really changed, along with a "hard on the root cause of crime" approach to youth services and "preventive public services". In the months ahead, the party will need such a sharp definition, as will Starmer.
But the biggest job is to use every opportunity to tell the public that this is not a "new" government, but an old government – with shape as long as your arm.