Politics
Downing Avenue insists there was no get together amid stress on the lockdown claims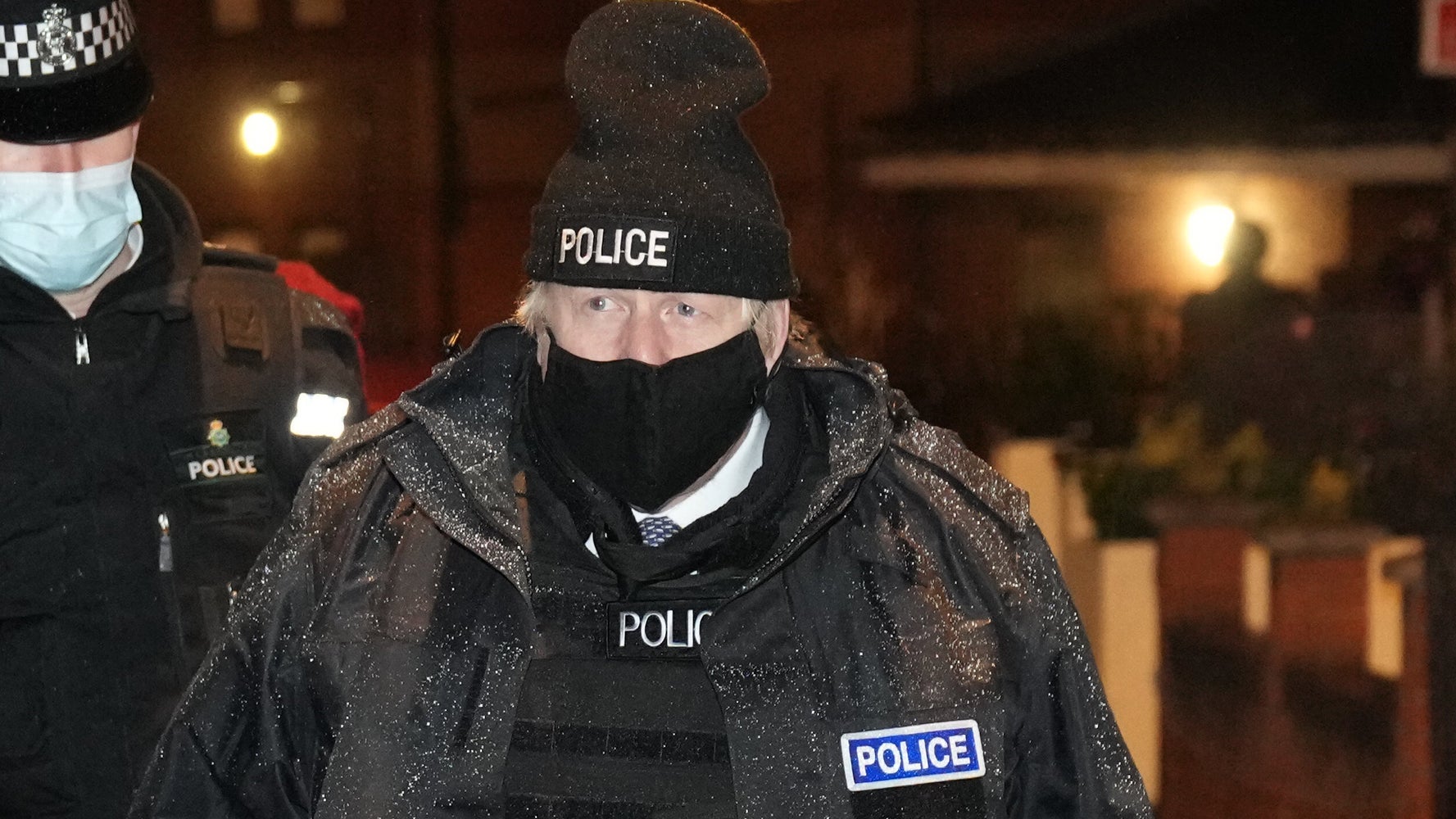 Downing Street insisted there was "no party" last winter as pressure mounted on claims they violated Covid rules.
Boris Johnson and his team have been repeatedly asked questions about allegations that No10 staff held two parties during the 2020 lockdown.
Insiders claim the prime minister attended one of the gatherings on Nov. 27 when meetings indoors or in private gardens were not allowed under pandemic rules.
A separate event, which the Prime Minister did not attend, allegedly took place on December 18, when London was under Tier 3 restrictions – the ban on household mixing.
When asked earlier, the prime minister did not deny reports that members of his team were holding a party on Downing Street on December 18.
However, No10 stepped up his rebuttal today, insisting that no party be held on the premises.
When asked if Downing Street spoke to anyone at the party, a prime minister's spokesman replied, "As the press secretary has pointed out on a number of occasions, there was no originally party and the Covid rules were followed at all times."
When asked how they found that the rules were not broken, he replied, "It's just that the directions were followed at all times."
In response to how they ascertained it, the spokesman added, "I don't need to go into the positions we have taken, it is just an assertion of fact."
When asked if it would be a factual assertion if they hadn't investigated, he replied, "I will not get involved in internal matters. As I said, the instructions were followed at all times. "
It comes after Police Secretary Kit Malthouse said he would "expect the police to look" if a complaint was filed but that he took Downing Street's insistence that no rules were broken at face value.
Meanwhile, Deputy Prime Minister Dominic Raab said yesterday that it would have been wrong to have a party, but described the reports as "unfounded".
Raab said: "Until there is something justified, until there is more than anonymous sources, I think we are chasing shadows. In the case of a rule violation, there is a rule violation. But I don't know the full facts because I wasn't there. "
However, he was ridiculed after telling the BBC's Andrew Marr show that the police "usually don't look back and investigate things that happened a year ago".
Separately, the Prime Minister's spokesman also confirmed that Downing Street intends to hold a Christmas party for employees this year.
He added: "We haven't confirmed any dates at the moment. I think that a Christmas party is planned this year. "