Politics
Boris Johnson has been accused of ignoring the science about Covid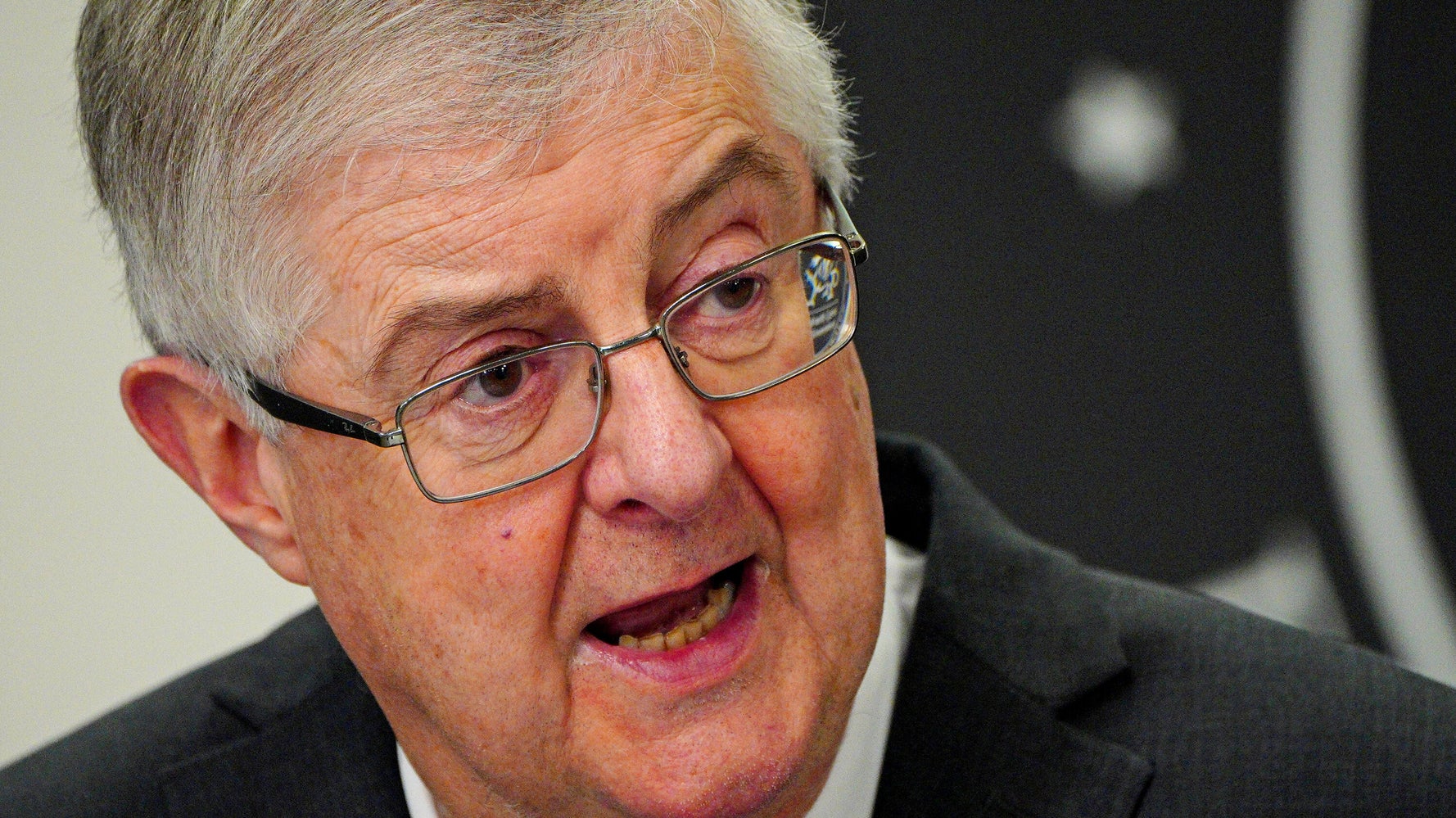 Boris Johnson was accused by Wales' first minister, Mark Drakeford, of "ignoring science" by refusing to put stricter coronavirus restrictions in England.
Drakeford defended his earlier statements that England was the "global outlier" in the fight against the Omicron variant.
On Friday he launched a violent attack on Boris Johnson, accusing him of running a government that was "politically paralyzed".
Speaking to Skys Trevor Phillips on Sunday, Drakeford said: "I keep getting asked why Wales isn't doing the same thing as England?
"My answer was to point out that Wales is not the outlier in this debate.
"Wales is following the same path of safeguarding that Scotland, Northern Ireland and not just the decentralized governments in the UK but governments across Europe and around the world are taking.
"The questions about why the UK government has chosen not to follow this course of action are yours to answer, not me.
"I think they didn't do what science told them to do.
"But those are decisions that you have to answer for – I am responsible for the decisions we make here in Wales."
In Wales, Warning Level 2 restrictions remain in place, including wearing face-coverings indoors, groups in public places such as restaurants that are limited to six people, and working from home when possible.
Indoor events with more than 30 people or outdoor events with more than 50 people are not permitted.
As of Friday, 994 people were treated for Covid-19 in Welsh hospitals while around 40 are in intensive care – most of them unvaccinated.
Drakeford said different restrictions in both England and Wales made public health communication "more difficult".
"When we have different news across our borders, it becomes more difficult for us," he told Sky News.
"We have faced this in the past and continue to do as we see fit to protect lives and livelihoods here in Wales."
He also said he hoped the restrictions could be lifted in Wales as he expects a sharp drop in infections once the peak hits over the next few weeks.
"As soon as we are able to see the climax behind us and improve our position, we will of course return to the much more modest level of protection that we had just a few weeks ago," he said.
"We hope that the level of protection we currently have is enough to mitigate the effects of Omicron to help our NHS deal with the amazing pressures it faces every day."